New Announcement
New Two-Part Treble "SANTA LUCIA" by Mary Ann Cooper from Colla Voce Music
Date: January 20, 2016
Views: 1167
Choir type: Children's and Youth Choirs
Voicing: Children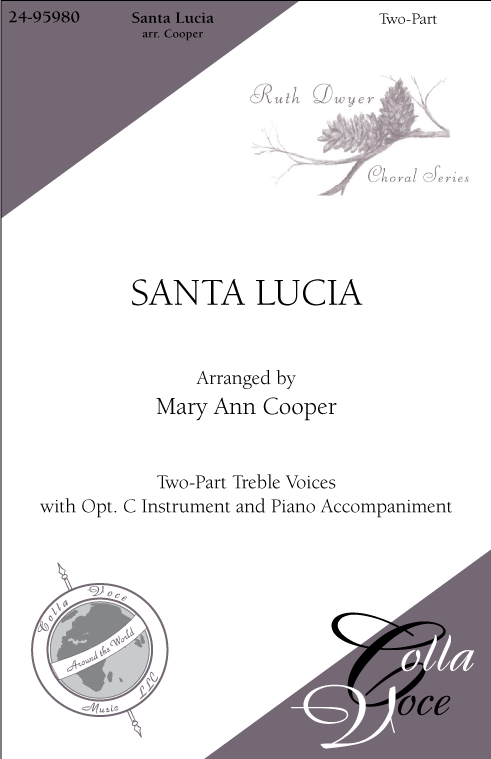 Click the cover image to view the score in its entirety.
Presented here in Italian, "Santa Lucia" is one of the world's favorite traditional Neopolitan songs.  Arranger Mary Ann Cooper's setting introduces singers to just two verses of Italian.  This allows the singer to experience the purity of Italian vowels which leads to artistic choral blend and harmonic solidarity.  "Santa Lucia" has been embraced by audiences and singers from Enrico Caruso to Elvis Presley.   "Santa Lucia" will bring a bit of an old Naples waterfront to your audience and singers as they envision a boatman on gentle waves gleaming with silver light and the cool shore breezes in the Bay of Naples.  Take a look at the score today at www.collavoce.com.
Normally announcements aren't meant to be replied to, but if you need to contact the author, click on the icon next to the author's name above.